We ride to beat cancer on a bike.
Join us Saturday, June 15th for a 15, 31 or 62-mile ride, then enjoy complimentary admission to the Boulevardia festival.
No ride day registration so SIGN UP NOW!
The Pint: 15 miles
The Case: 31 miles
The Keg: 62 miles
REGISTRATION COMING SOON!
What does registration include?
Glad you asked…
General admission ticket for Saturday, June 15th at Boulevardia
One (1) cold, delicious beer at the fest
One (1) $5 food voucher
Ride2Boulevardia sponsor goodie bag
About the Ride
All three Ride2Boulevardia routes begin and end in the Stockyards District, on the Boulevardia festival grounds. No matter which route you choose, you'll enjoy a fully supported (SAG trucks provided by
Centric Projects
), fun and social ride with rest stops every 8 to twelve miles.
Past Routes
15-mile Ride:
MapMyRide
|
Garmin
31-mile Ride:
MapMyRide
|
Garmin
62-mile Ride:
MapMyRide
|
Garmin
About Our Beneficiaries
Cancer Action:

Cancer Action is a community-based non-profit offering programs and services addressing the physical, social, emotional, financial and spiritual needs of people with cancer, their family and friends. Learn more on
CancerActionKC.org
.
Children's Mercy:
Each year, the
Children's Mercy Cancer Center
provides comprehensive care to nearly 2,000 children with childhood cancers, sickle cell disease, hemophilia and other blood disorders. Their commitment to clinical research and innovation has helped the Children's Mercy Cancer Center earn recognition as one of the top cancer programs for kids in the nation by U.S. News and World Report.
About Our Sponsors
We are honored that these fabulous Kansas City businesses are rolling with us! Thank you, sponsors and partners, for helping us beat cancer on a bike and making a difference in Kansas City!
Adaptive Solutions Group
is a leading provider of information technology personnel for local and regional clients. In 2002, Adaptive Solutions Group (ASG) was founded based on the principles of prioritizing people. Our owners, having a long history in the technology services space, had seen an unwelcome shift towards commoditization. Relationships with people suffered as the industry grew. We saw an opportunity to make relationships with people our primary mission. Putting people first has been the cornerstone of our success and has helped us create genuine and lasting partnerships with clients and consultants alike. Our partnerships span across multiple branches and geographic regions. Our services impact all sizes of companies and projects in both the commercial and government sectors. Taking a vested interest in our clients and consultants allows us to offer a premium service and differentiates our brand with a unique approach.

Founded in 1978,
ECOM Elite Solutions
is a full service, family owned and operated I.T. staffing and solutions firm, connecting exceptional I.T. Talent and Quality Employers. ECOM is proud to partner with Fortune 500 Companies and some of the most respected industry-leading companies. We have grown to become one of the Top I.T. Recruiting and Staffing Agencies in the Kansas City/ Houston Metro. Over the decades, we've solved the "Talent Equation" and do so every day by bringing great talent and great organizations together. Whether you are seeking contract, contract-for-hire or permanent placement, know that you have a choice when employing our services. We look forward to welcoming you in our family.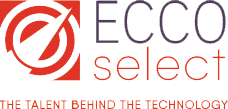 ECCO Select
provides people, process and technology solutions for our clients' needs. We are the talent behind the technology. Our skillful approach provides the highest caliber of IT experts and consultants to meet our clients' demands. Founded in 1995, ECCO Select is proud to serve both the commercial and government sector, harnessing the power of our people to enhance the power of technology. We are proud to be a minority- and woman-owned business, but it's our people and our work that truly set us apart. IT experts on demand, strategy, business process consulting, software development, training, program management, cyber security—whatever your needs, ECCO Select is committed to providing the right technology talent and solutions for you.

The John A. Marshall Co.
is a family-owned, full-service dealership specializing in furnishings, flooring, and architectural products. We proudly serve our clients both locally and nationally, with a focus on the corporate, healthcare, government, and educational markets. Nearly 100 years of success comes from knowing our clients and understanding their needs. As a top-performing, nationally-acclaimed Herman Miller Certified Dealership, we leverage world-class research and products, and combine it with our expertise, time-tested processes, and best-in-class customer care to help your business thrive. At the core, we desire to bring your space to life and transform your workplace into a high-performance environment that boosts productivity and strengthens your team.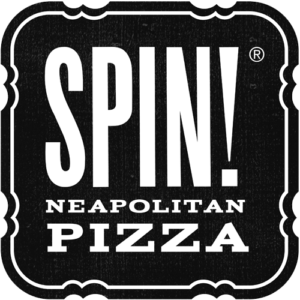 It doesn't take long to notice why
SPIN! Neopolitan Pizza
is so special. We've built each SPIN! to be your go-to neighborhood place for eating, drinking and hanging. Whether you're dropping by for a quick lunch or pushing tables together for a dinner hangout with your crew, this is your SPIN!. Your server will bring your beverages right over, and your food won't be far behind. It's pretty darn quick to the table here at SPIN!, but the time and care we take creating each ingredient, crafting each crust, and baking YOUR pizza reflects our pride in our food and gratitude for your company. And the desire to make you and your friends and family really, really happy.