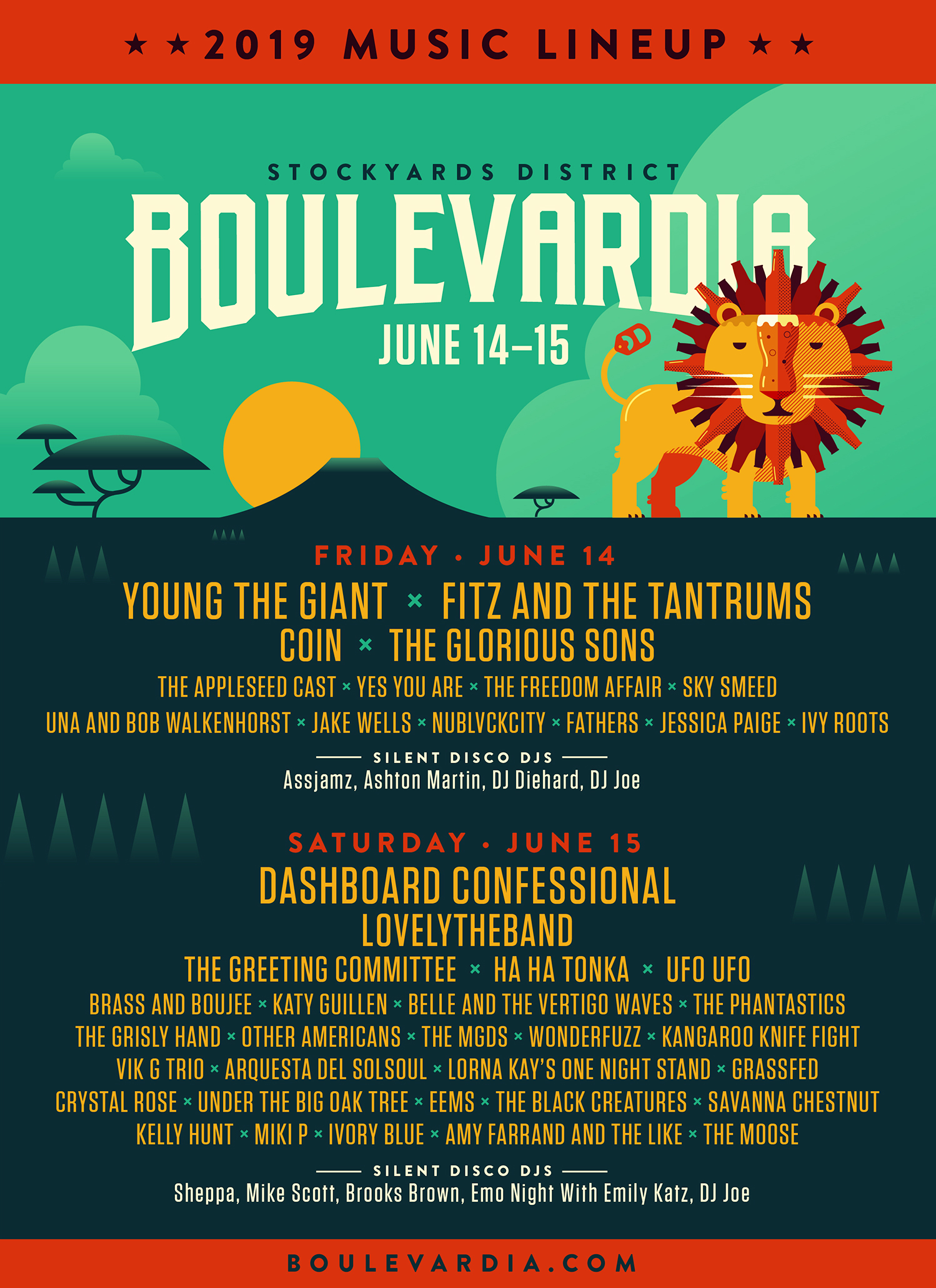 KANSAS CITY, Mo. – Organizers of Boulevardia are excited to announce the music lineup for the sixth annual two-day urban street fair scheduled for Friday, June 14, and Saturday, June 15. More than 50 national and local acts will perform on one of three Boulevardia stages.
Main stage acts include Young the Giant, Fitz and the Tantrums and COIN on Friday followed by Dashboard Confessional and Lovelytheband on Saturday. Tickets are on sale now and attendees are advised to purchase tickets in advance as individual days can sell out and ticket prices will increase leading up to the festival.
In addition to general admission tickets, there are still tickets available for Boulevardia's unique experiences including the coveted Taps & Tastes beer festival, Father's Day Beer & BBQ Brunch, and the two-level VIP area offering guests prime viewing of the main festival stage. More announcements about additional bands, artisans, food and beer at Boulevardia and other festival activities will be announced in the coming months.
The entertainment lineup is listed below by day (in alphabetical order). Set times and stage assignments for each band can be found at boulevardia.com/lineup. Additional acts will be announced soon.
FRIDAY, JUNE 14th

Ashton Martin
Assjamz
DJ Diehard
DJ Joe
COIN
Fathers
Fitz and the Tantrums
Ivy Roots
Jake Wells

Jessica Paige
NuBlvckCity
Sky Smeed
The Appleseed Cast
The Freedom Affair
The Glorious Sons
Una and Bob Walkenhorst
Yes You Are
Young the Giant

SATURDAY, JUNE 15th

Amy Farrand and the Like
Arquestra Del SolSoul
Belle and the Vertigo Waves
Brass and Boujee
Brooks Brown
Crystal Rose
Dashboard Confessional
DJ Joe
Eems
Emo Night with Emily Katz
Grassfed
Ha Ha Tonka
Ivory Blue
Katy Guillen
Kangaroo Knife Fight
Kelly Hunt
Lorna Kay's One Night Stand

lovelytheband
Mike Scott
Miki P
Other Americans
Savannah Chestnut
Sheppa
The Black Creatures
The Greeting Committee
The Grisly Hand
The MGDs
The Moose
The Phantastics
UFO UFO
Under The Big Oak Tree
Vik G Trio
Wonderfuzz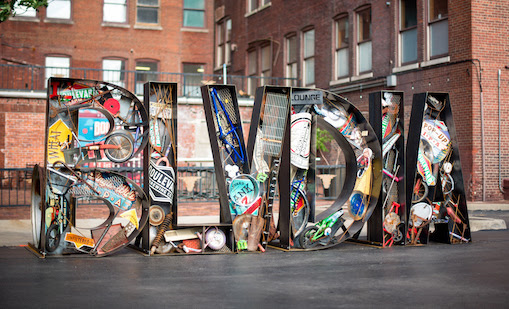 About Boulevardia
The two-day urban street festival will take place June 14th and 15th in Kansas City's Stockyards District, the area surrounding the Livestock Exchange Building. The event features a craft beer and food sampling experience, music from local, regional and national acts, as well as family activities, entertainment, shopping and eco-education, all in a unique urban setting. Learn more about the 501(c)(3) non-profit festival on this website, Facebook, Twitter and Instagram.