We ride to beat cancer on a bike.
Join us Saturday, June 15th for a 15, 31 or 62-mile ride, then enjoy complimentary admission to the Boulevardia festival.
No ride day registration so SIGN UP NOW!
The Pint: 15 miles
The Case: 31 miles
The Keg: 62 miles
Register Now
What does registration include?
Glad you asked…
General admission ticket for Saturday, June 15th at Boulevardia
One (1) cold, delicious beer at the fest
One (1) $5 food voucher
Ride2Boulevardia sponsor goodie bag
About the Ride
All three Ride2Boulevardia routes begin and end in the Stockyards District, on the Boulevardia festival grounds. No matter which route you choose, you'll enjoy a fully supported (SAG trucks provided by
Centric Projects
), fun and social ride with rest stops every 8 to twelve miles.
Our Routes
15-mile Ride:
MapMyRide
|
Garmin
31-mile Ride:
MapMyRide
|
Garmin
62-mile Ride:
MapMyRide
|
Garmin
About Our Beneficiaries
Cancer Action:
Cancer Action is a community-based non-profit offering programs and services addressing the physical, social, emotional, financial and spiritual needs of people with cancer, their family and friends. Learn more on
CancerActionKC.org
.
Children's Mercy:
Each year, the
Children's Mercy Cancer Center
provides comprehensive care to nearly 2,000 children with childhood cancers, sickle cell disease, hemophilia and other blood disorders. Their commitment to clinical research and innovation has helped the Children's Mercy Cancer Center earn recognition as one of the top cancer programs for kids in the nation by U.S. News and World Report.
About Our Sponsors
We are honored that these fabulous Kansas City businesses are rolling with us! Thank you, sponsors and partners, for helping us beat cancer on a bike and making a difference in Kansas City!

Adaptive Solutions Group
is a leading provider of information technology personnel for local and regional clients. In 2002, Adaptive Solutions Group (ASG) was founded based on the principles of prioritizing people. Our owners, having a long history in the technology services space, had seen an unwelcome shift towards commoditization. Relationships with people suffered as the industry grew. We saw an opportunity to make relationships with people our primary mission. Putting people first has been the cornerstone of our success and has helped us create genuine and lasting partnerships with clients and consultants alike. Our partnerships span across multiple branches and geographic regions. Our services impact all sizes of companies and projects in both the commercial and government sectors. Taking a vested interest in our clients and consultants allows us to offer a premium service and differentiates our brand with a unique approach.

Established in 2011,
Artisan Technology Group
has built a reputation of solving the most complex business challenges with innovation, quality and creativity. We've assembled a world class group of masters of their respective crafts that are capable of transforming any business through the use of leading edge technologies. Simply put, we're in the business of building right-sized, trans-formative technology solutions and digital experiences to solve the most complex business challenges.

Creative Planning
has been providing wealth management services to high net worth clients since 1983, and currently manages approximately $34 billion for clients in all 50 states and abroad. Our mission is to provide our clients with the best path to wealth accumulation, retention, and transfer of assets by creating and implementing strategies that are tailored to their unique goals. We are driven to provide our clients with uncluttered, unbiased advice that enhances their quality of life and leads to sustained and actionable solutions. We offer thorough counsel on each client's wealth management issues. Our goal is to provide clients with clarity, to educate, and to make significant and tangible progress toward every client's financial goals, maximizing the family's enjoyment of their wealth now and in the future.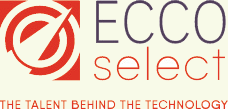 ECCO Select
provides people, process and technology solutions for our clients' needs. We are the talent behind the technology. Our skillful approach provides the highest caliber of IT experts and consultants to meet our clients' demands. Founded in 1995, ECCO Select is proud to serve both the commercial and government sector, harnessing the power of our people to enhance the power of technology. We are proud to be a minority- and woman-owned business, but it's our people and our work that truly set us apart. IT experts on demand, strategy, business process consulting, software development, training, program management, cyber security—whatever your needs, ECCO Select is committed to providing the right technology talent and solutions for you.

The John A. Marshall Co.
is a family-owned, full-service dealership specializing in furnishings, flooring, and architectural products. We proudly serve our clients both locally and nationally, with a focus on the corporate, healthcare, government, and educational markets. Nearly 100 years of success comes from knowing our clients and understanding their needs. As a top-performing, nationally-acclaimed Herman Miller Certified Dealership, we leverage world-class research and products, and combine it with our expertise, time-tested processes, and best-in-class customer care to help your business thrive. At the core, we desire to bring your space to life and transform your workplace into a high-performance environment that boosts productivity and strengthens your team.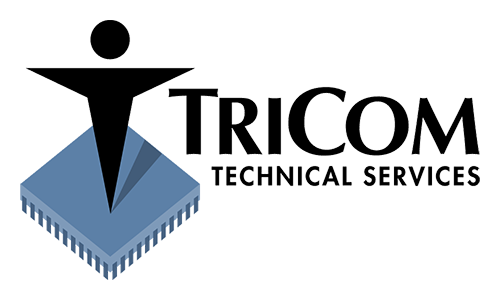 TriCom Technical Services
is a professional Information Technology consulting firm providing staff augmentation, permanent placement and outsource services to improve clients' organizational performance. Since our inception in 1994, we have helped clients improve the speed, efficiency and quality of their core business processes by delivering key information technology professionals to their teams. TriCom is headquartered in suburban Kansas City (Overland Park, Kansas) and has serviced over 200 Corporate Clients in 24 different states, providing more than 2000 programming/support staff in a contract, contract-to-hire, or permanent placement capacity.