We ride to beat cancer on a bike.
Join us Saturday, June 20th for a 15, 30 or 40-mile ride, then enjoy complimentary admission to the Boulevardia festival.
No ride day registration so SIGN UP NOW!
The Pint: 15 miles
The Six Pack: 30 miles
The Hangover: 40 miles
Register Now
What does registration include?
Glad you asked…
General admission ticket for Saturday, June 20th at Boulevardia
Beer and food vouchers to use at the festival
An official Ride 2 Boulevardia t-shirt (register by May 31 to be guaranteed a t-shirt)
Lots of free swag from our sponsors and partners
About the Ride
All three Ride2Boulevardia routes begin and end near Crown Center, on the Boulevardia festival grounds. No matter which route you choose, you'll enjoy a fully supported (SAG trucks provided by
Centric Projects
), fun and social ride with rest stops every 8 to 12 miles.
Our Routes
15-mile Ride:
MapMyRide
|
Garmin
30-mile Ride:
MapMyRide
|
Garmin
40-mile Ride:
MapMyRide
|
Garmin
Our Beneficiaries
Cancer Action:
Cancer Action is a community-based non-profit offering programs and services addressing the physical, social, emotional, financial and spiritual needs of people with cancer, their family and friends. Learn more on
CancerActionKC.org
.
Children's Mercy:
Each year, the
Children's Mercy Cancer Center
provides comprehensive care to nearly 2,000 children with childhood cancers, sickle cell disease, hemophilia and other blood disorders. Their commitment to clinical research and innovation has helped the Children's Mercy Cancer Center earn recognition as one of the top cancer programs for kids in the nation by U.S. News and World Report.
Our Sponsors & Community Partners
We are honored that these fabulous Kansas City businesses are rolling with us! Thank you, sponsors and partners, for helping us beat cancer on a bike and making a difference in Kansas City!

Centric's
projects are about more than just concrete, steel, and wood. More than square footage and floor plans. Our projects are about technical innovation and complex problem solving. They are about pioneering possibilities and building something for the first time – ever. They are about saying yes when others said no. About driving social movement, advancement, and change – and we thrive most when we're at the center of it all. Centric builds projects. Centric builds homes. Centric builds Kansas City.

Trek Bicycle Shawnee
is conveniently located in Shawnee, KS, just off I-35. Our bike shop originally opened in 2002, and we are excited to continue to offer impeccable service and grow the KC cycling community as a part of Trek Bicycle. Our staff is made up of a unique group of cyclists ready to offer advice and expertise to riders of all types and ability levels. We are conveniently located near the Shawnee Mission Park mountain bike trails, and we love to support the local scene by building trails at BRP and the Urban Core.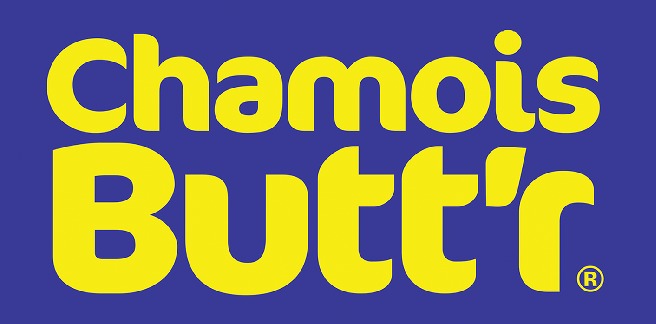 Chamois Butt'r®
was developed in 1988 by physical therapist and cyclist Steve Mathews, in collaboration with pro cyclists, physicians and chemists. Since then, Chamois Butt'r has continued to evolve and is now available in most US bicycle retailers and is distributed internationally. Chamois Butt'r® Original, Chamois Butt'r® Eurostyle™ and Chamois Butt'r® Her'® are non-greasy skin lubricants developed to improve riding comfort. Both products prevent the uncomfortable rubbing and chafing many cyclists experience while riding. Chamois Butt'r® products easily wash off skin and out of shorts with soap and water, and are gentle on even the most delicate skin and clothing.
We partner with businesses and individuals all around Kansas City to create one of the best charity bike rides in the city. In exchange for their generosity and support, we show our appreciation through social media promotion, direct participant emails, website and t-shirt logo placement, onsite event signage and promotion, as well as fun perks like admission to Boulevardia, the Pop-Up Party Nation. If you would like to join us to beat cancer together, download our 2020 Sponsorship Opportunities package and contact Jennifer Wallace, sponsor coordinator.