Cosmic Cowgirls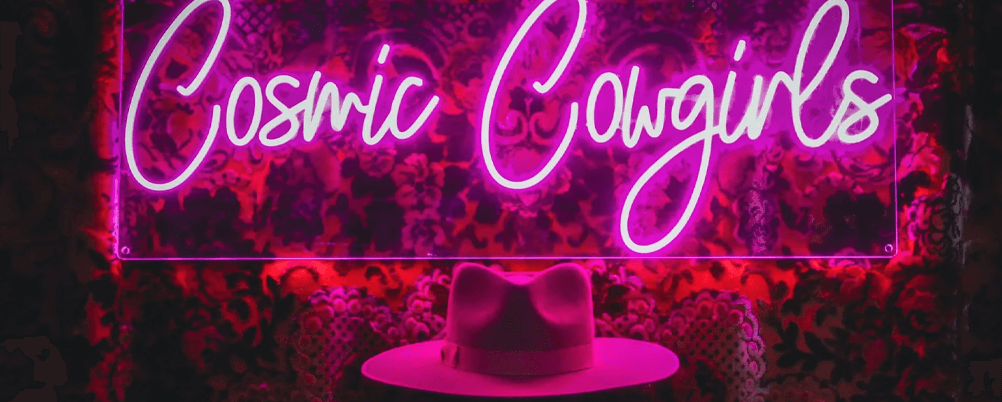 Founded in 2022, we are women owned and operated out of Independence, MO.

Free hand artist, Emily Stumpff, the founder of Cosmic Cowgirls, is a woman on a mission to bring one-of-a-kind burned hats into the Midwest world. Inspired by the styles of the decades and 90s country and alternative/rock singers, such as Shania Twain, Gwen Stefani, Stevie Nicks, and Cher, Emily pays homage to these incredible icons through her carefully curated art.

As a vintage collector, rock and roll enthusiast, and lover of all things psychedelic and eclectic, she's the kind of girl who prefers wearing a pair of flares with a t-shirt and cowgirl boots over heels and a dress any day. In addition to her unconventional style, she loves tattoos and has been getting them since she turned 18. Everything about tattoo culture, from the intricate styles to the designs, colors, and ability to express thoughts, feelings, and emotions without saying a word, has always fascinated her.

For Emily Stumpff, a woman known for her creative mindset, starting the Cosmic Cowgirls business simply made sense. It's not just a brand, it's a style, and it's one she knows quite well as someone who loves combining bold colors with black and repurposing vintage items to turn them into new, high-quality pieces. It's about putting the whole look together with different clothes and accessories to showcase personality through a distinctive style that lets people know who you are and what you like before exchanging words with you. In a world where most concern themselves solely with fashion, Emily prefers to focus on style, thinking outside the box and combining alternative looks with country pieces to achieve an aesthetic in a class of its own.