Goodkid Collective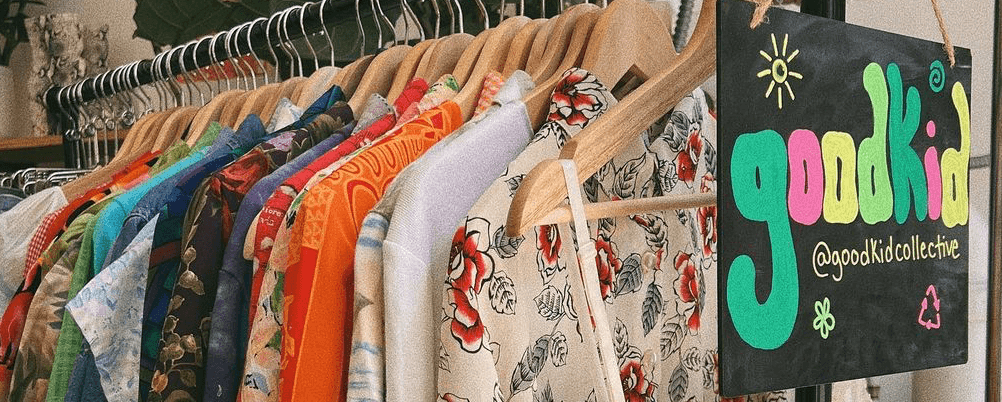 GoodKid is a secondhand and vintage pop-up shop consisting of clothing, accessories, and decor with a mission to promote sustainability and save Mother Earth one step at a time.

Gabby, GoodKid's founder, specializes in bringing items that truly catch her eye and that she would be proud to wear herself, including: funky patterns, beautiful embroidery, and pieces that bring them nostalgia. As a 90s kid, Gabby draws inspiration from the skater and pop fashion trends that were prevalent at the time and then mix them with hints of granny chic, it's a vibe.

GoodKid is available for pop-ups in the Denver & KCMO area; we have a permanent selection of goods located inside West Bottoms Plant Co, KCMO, for an in-person shopping experience!