Oddities Prints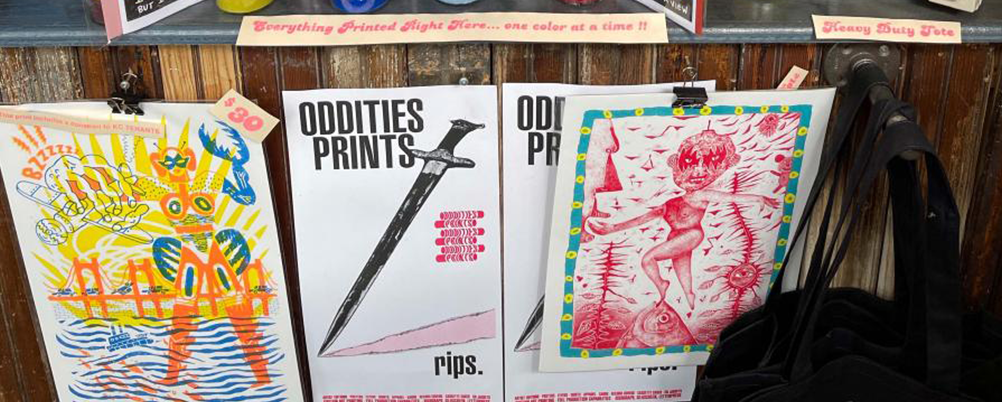 As owner/operator of Oddities Prints, Jordan Carr is able to see projects through from conceptual meetings to executing the final printed product. His design style stems from an expertise in working with the limitations and unique possibilities of traditional printmaking. This provides an always strong artistic base while keeping the final printed or digital object in mind.Extensive knowledge of the print industry and how things are made result in a very open book regarding conceptuality.

Industry Standard: Jordan's inherent design style reflects his fascination with 1960's – 80's working graphic designers, imagesetters and typesetters. Designs from the pre-digital era relied heavily on perfect balance, layout, weight and color. A most basic black and white advertisement and a wild, full-color LP jacket would both share the commonality of perfect design on a very primal, subconscious level. Two consistent influences from this era are the Folkways Records catalogue and designer Saul Bass.

Professional experience includes the top-to-bottom of owning and operating a commercial silkscreen and letterpress print shop, digital design including but not limited to the Adobe Creative Suite, analog design such as typesetting, collage, painting, lettering, writing and photography.