Team Cocktail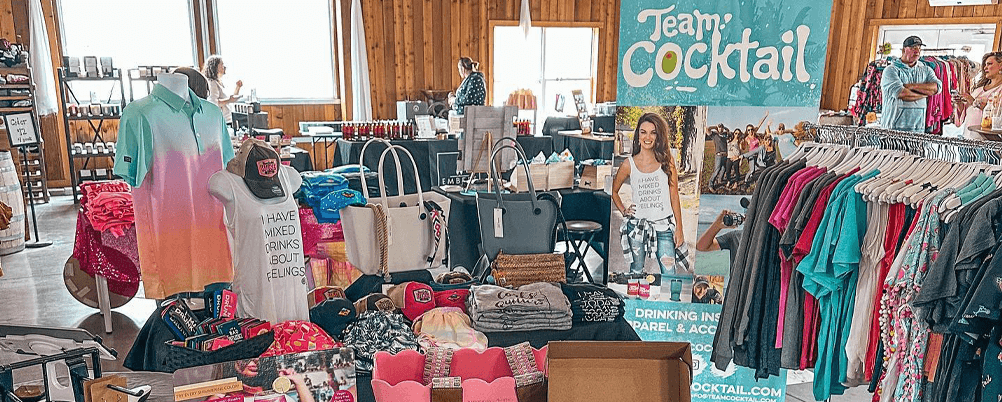 Our Mission
To bring people together by creating awesome products that help them have fun, relax and enjoy life as we do, one cocktail at a time.

Our Story
In the beginning, there were 28 friends, 8 days, 7 Caribbean Islands, and a Ship. With a boatload of liquid inspiration and a nameless group the brainstorming began, and thus, the most obvious name was born. We then treated it as our baby… our sweet little vodka/rum/local beer baby, Team Cocktail. Our Team has grown a lot since then, but we continue to live the same; Traveling Globally, Drinking Locally.

The Brand
Following the alcohol-infused naming our group, we proceeded to always refer to our travel-group as 'Team Cocktail.' Unintentionally drawing attention of others, with large, fun-filled gatherings at sail-away and boisterous rounds of shots at the disco, people started asking the question… "What's Team Cocktail?" Our response, "We're a group of friends that like to have fun, and travel together." Which was always followed by the "How do I join the Team?" question.

We had an epiphany a few martinis in as we sailed away from Barbados; Life is best enjoyed in a t-shirt, shorts, flip-flops, surrounded by your favorite people, with a drink in hand. This was the answer, T-Shirts! In the islands, 100% cotton souvenir t-shirts are the norm. We had them! They shrink once you wash them, they're itchy, thick, and you typically won't wear them again. But, we all buy them because we want a reminder of the fun times we're having with our friends. So we thought, why don't we make shirts that are high quality, comfortable, fun, and that represent the lifestyle that is "Team Cocktail."

It was from there, that we decided to start our company, Team Cocktail. Creating high quality blended t-shirts, with fun and witty designs inspired by our experiences with our friends, as well as hats, sweatshirts, boozies, and other fun accessories. We've grown to be far more than an apparel brand; we've created a lifestyle. Group vacations, tailgate parties, and partnerships with country music artists are just a few of the ways we've expanded our Team. We're excited to see where it leads us next!