The Babe Standard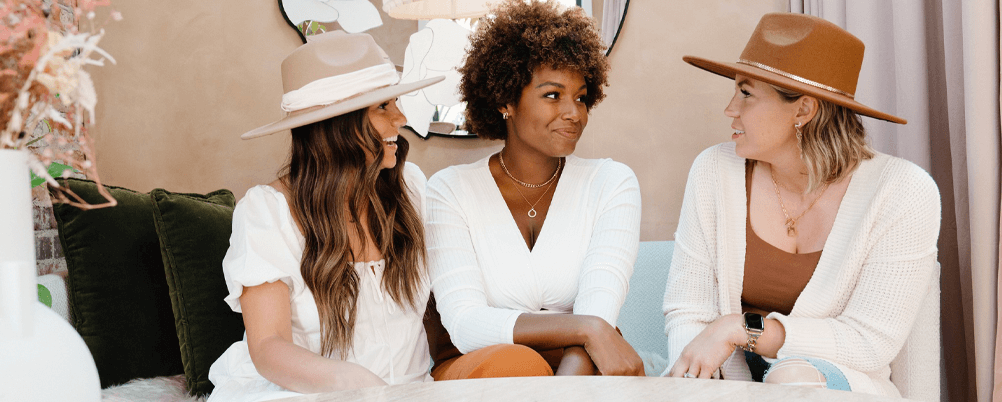 I'm the girl behind this lil brand! If you're here:: odds are high we have met somewhere along the way. But maybe not! First of all, let me just say THANK YOU for being here x supporting me/my dream.

I fell in love with the fashion business over 15 years ago & have worked for retail companies of every size. I fell in love with small business & I've spent the past 8 years traveling and helping build small businesses. When looking to leave a job I no longer felt passionate about, I decided I wanted to build something of my own a business that I could be PROUD of!

I fell in love with two big name jewelry designers but hated paying the high prices without ever knowing who that money was going to, or walking into my office and seeing 10 girls with the same.exact.earring! So I have spent countless hours curating two separate collections for girls no matter their wants x budgets!

💫First, our tribe collection which features cool x unique af pieces for amazing prices (aka most under $20!).

💫Second, our artisan collection which allows me && you both to support some amazing badass women right here in the US (Shoutout to a few of my favs including Adorn 512, Harper Made, Mary Garrett Jewelry, && Mind's Eye Design) or support women who need that employment like Beljoy who employs women in Haiti to make their pieces

Pop up shops have become a major passion for me because real talk, I love styling you guys! You give me life! Check back often for a list of where we will be!

I'm a Kansas City girl through and through but my amazing husband & I enjoy takin our show on the road! We love to spend every second possible in our camper (which I named Lil Homie) or traveling to see the world! We have one pup named Lambeau who makes story appearances from time to time. I'm a tree hugging hippie at heart, beer drinking, biker chick && big time Royals fan. If I'm traveling, odds are you'll find me at the local brewery! I visited over 100 breweries in 2019! My spirit animal? For sure a llama 🦙 But you ready to hear the most random (& maybe even absurd) fact about me?! I am absolutely terrified of dinosaurs 🦖 (yes I know they're not real, but come on! Have you seen Jurassic Park?!)

Thanks for being here && supporting small business 💫 It truly means the world to me!