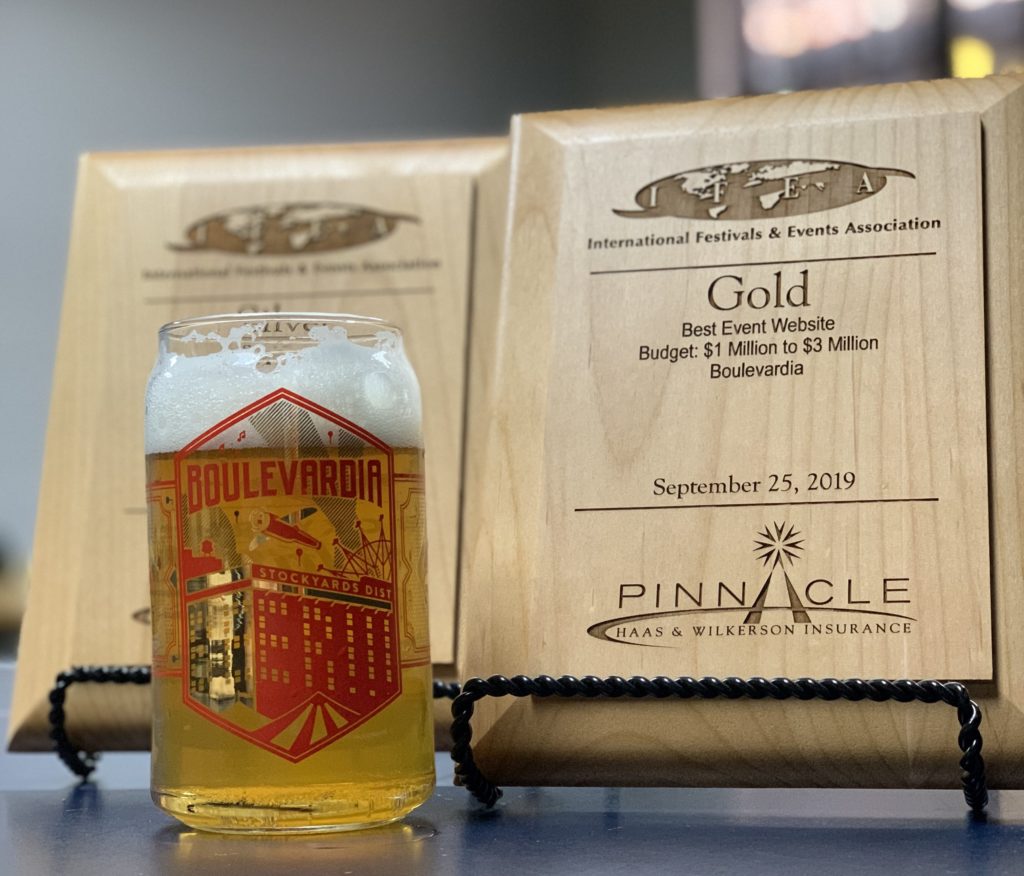 Organizers of Boulevardia, the Kansas City urban street festival, are excited to announce that the festival received two Pinnacle awards at this year's International Festival and Events Association's (IFEA) annual awards ceremony. The festival received a Gold Award for "Best Website" and a Silver Award for "Best program within an event to benefit a cause."
The award for "Best program within an event to benefit a cause" recognized Boulevardia's charitable bar program that benefits several local charities throughout the Kansas City area each year. Every year each of the bars at the festival are managed by volunteers from different non-profit organizations. In exchange for their time, the organizations are compensated by receiving all tips made at their designated bar throughout the weekend. In 2019, the program raised a total of $55,838.39 for eleven different charities. The charities in 2019 included The Animal Rescue Alliance, Cultivate KC, The Greater Kansas City Firefighters Local 42-Community Assistance, KCOI Boulevard Bike Team, KC Pet Project, Midwest Music Foundation, Missouri Pit Bull Rescue, Social Heart, Veteran's Community Project, Quixotic Foundation, and ZZ Hops and Kansas City Biermeisters. For many of these charities this is one of their largest fundraising events of the year.
The festival was also recognized with a gold award for "Best Website." The festival's website was created and is managed by Propaganda3, an established leader in the development of websites, mobile apps, games and interactive software in Kansas City.
Boulevardia's organizers are currently hard at work planning the 2020 festival securing commitments from craft brewers from throughout the country for its Taps & Tastes event; working on the music lineup that will include local, regional and national acts; and ramping up planning on other happenings for the weekend.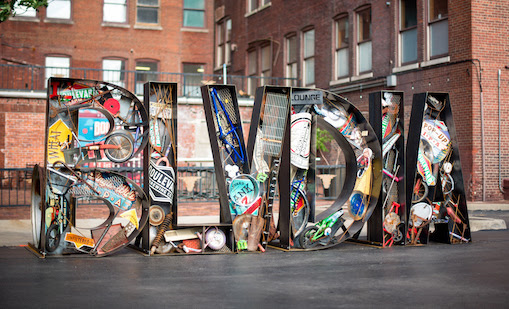 About Boulevardia
The two-day urban street festival features a craft beer and food sampling experience, music from local, regional and national acts, as well as family activities, entertainment, shopping and eco-education, all in a unique urban setting. Learn more about the 501(c)(3) non-profit festival on this website, Facebook, Twitter and Instagram.