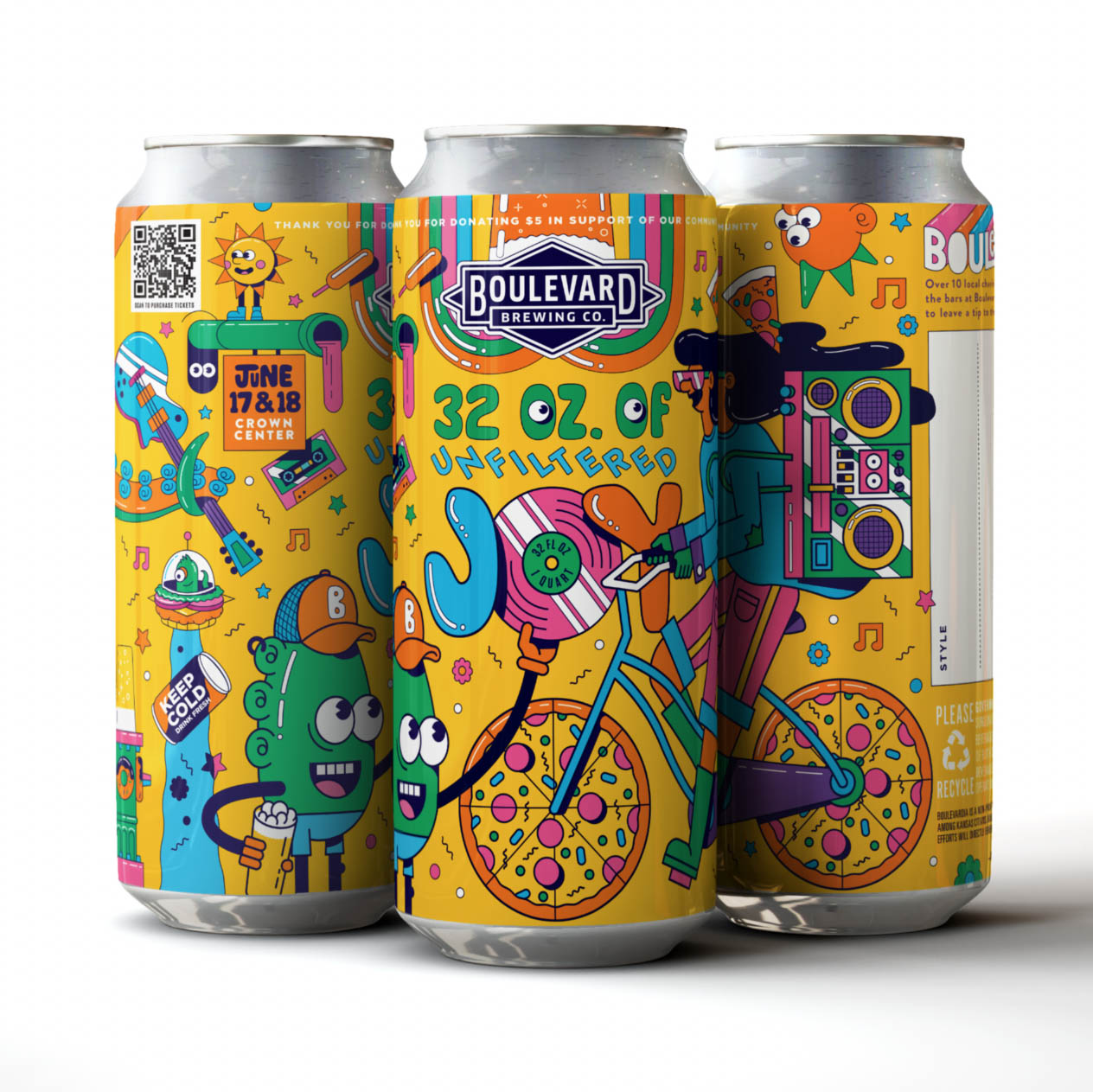 Organizers of Boulevardia and Boulevard Brewing Co., the festival's title sponsor, are excited to announce that throughout the month of May, $5 from every crowler sold at the Boulevard Beer Hall will be donated to Boulevardia's non-profit partners participating in the bar program at the festival in June. Boulevard recently launched its Community Crowler program where it gives back a portion of all crowler sales to local charities each month.
"We are thrilled to be able to donate a portion of our crowler sales from the Tours & Rec building to Boulevardia throughout the month of May," said Julie Weeks, vice president of communications and consumer experience at Boulevard. "Giving back to several local charities through its bar program each year is one of the many reasons we admire Boulevardia's mission."
Every year, each of the bars at the festival are managed by volunteers from different non-profit organizations. In exchange for their time, the organizations are compensated by receiving all tips made at their designated bar throughout the weekend. In 2019, the most recent year the festival took place, the program raised a total of $55,838.39 for eleven different charities. The confirmed charities for the 2022 program include The Animal Rescue Alliance, Cultivate KC, Head for the Cure, KCOI Boulevard Bike Team, KC Pet Project, Midwest Music Foundation, Missouri Pit Bull Rescue, Social Heart, and WIN for KC. The festival is currently accepting applications for up to two additional charities to participate.
"As a non-profit 501(c)3 event, giving back to our local community is extremely important to us," said Trever Frickey, Boulevardia president. "Our event would not be able to happen without the volunteers from each charitable organization running our bars, so we encourage attendees to tip their bartenders generously knowing they're giving back to great causes in Kansas City."
Additional details about the Boulevardia bar program and other volunteer opportunities are available online at boulevardia.com/get-involved.
About Boulevardia
The two-day urban street festival is June 17 and 18 in downtown Kansas City, Missouri., near the intersection of Pershing and Grand Boulevard, encompassing Crown Center and Washington Square Park. The event features a craft beer and food sampling experience and music from local, regional and national acts, as well as interactive activities, entertainment, and shopping, all in a unique urban setting. Learn more about the nonprofit festival at Facebook, Twitter and Instagram.