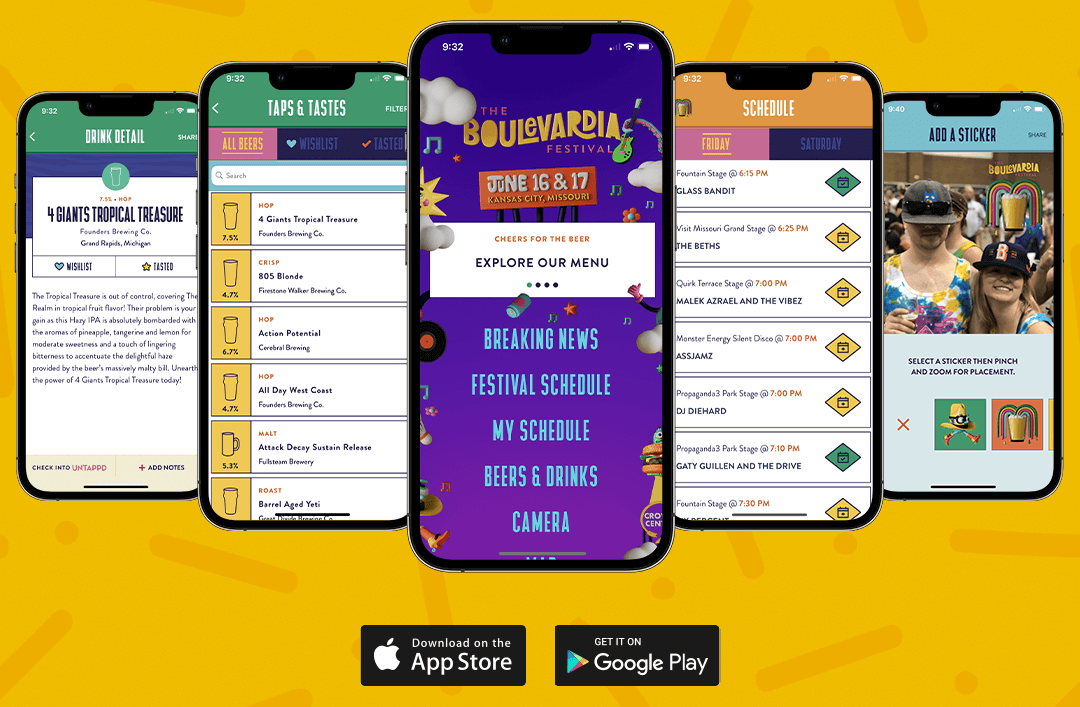 Boulevardia is back with new and exciting activations for attendees to enjoy over the two-day beer, food and music festival. Yard games, roller skating, several craft activations, a silent disco and more will keep ticket holders busy all weekend long.
This year's Maker's Market, located in Washington Square Park, will feature the largest lineup of makers in the festival's history. Attendees can shop till they drop as 52 local makers sell various goods including jewelry, art, clothing and more.
Attendees will never go hungry or thirsty as the festival welcomes 10 bars and 24 food vendors for ticket holders to enjoy. Quirktails made with Una Familia Tequila or 360 Vodka will be available at five bars throughout the festival.
For non-alcoholic drinkers, Boulevardia welcomes a brand-new bar concept, the Zero Proof bar. Stocked with a bevy of beverage options such as canned non-alcoholic offerings from Parch and NOPE as well as Psychedelic Water, the Zero Proof bar is designed to make sure everyone has the opportunity to enjoy the festival, whether you need a break from drinking, are the designated driver or simply don't drink alcohol.
We'll also have 16 patio cooling misters stationed throughout the fest to help you stay cool and beat the heat.
Several interactive activities will ensure festival goers are entertained between musical acts, including the return of their highly anticipated roller skating party from 1-3 p.m. on Saturday.
Boulevard Brewing Company will host a variety of attractions throughout the duration of the festival, all modeled after some of their fan favorite beverages.
Attendees can escape for a photo-op at the Quirk Resort or chill at the glow-in-the-dark lounge at the Space Camper Campground.
Located in the southwest region of the festival, Boulevard's Southwest BLVD Cantina allows attendees to send a postcard to someone who couldn't make it to the festival or enjoy a Quirktail made with Una Familia Tequila or 360 Vodka.
Tickets are still available for several of Boulevardia's special ticketed experiences, including Taps & Tastes and the annual Beer Dinner.
This year, the festival is changing its hours and will now begin at 1 p.m. on Saturday. Friday's hours will remain the same, from 4-11 p.m.
For the most up-to-date schedule, download the Boulevardia mobile app.
About Boulevardia
The two-day urban street festival is June 16 and 17 in downtown Kansas City, Missouri., near the intersection of Pershing and Grand Boulevard, encompassing Crown Center and Washington Square Park. The event features a craft beer and food sampling experience and music from local, regional and national acts, as well as interactive activities, entertainment, and shopping, all in a unique urban setting. Learn more about the nonprofit festival at Facebook, Twitter, Instagram, and TikTok.