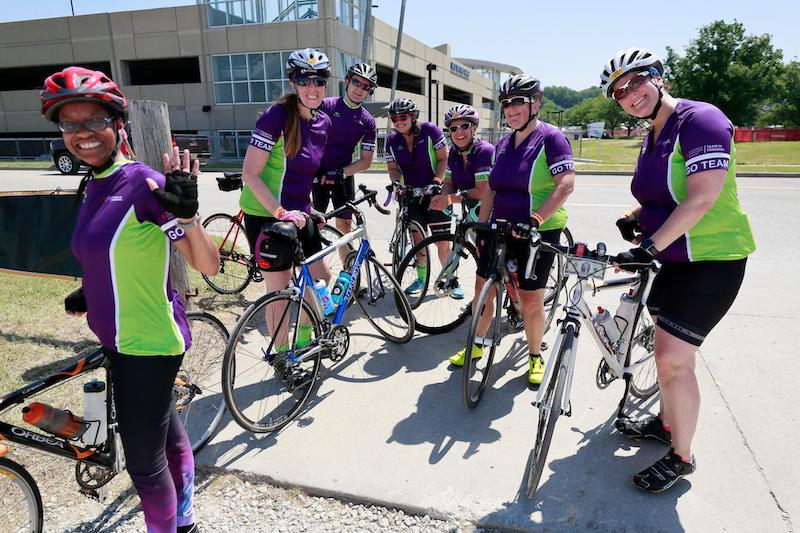 KANSAS CITY, Mo. – Ride2Boulevardia, the annual bike ride that ends at the Boulevardia festival grounds, will return for its sixth year on Saturday, June 15. The ride provides three distances for cyclists to choose from, offering courses for all experience levels. Each route includes multiple support-and-gear (SAG) trucks and rest stops every eight to 12 miles, providing nutritious food and hydrating beverages to fuel riders through the distance.
Ride2Boulevardia registration includes one general admission ticket for Saturday's Boulevardia festivities, a complimentary Boulevard beer at the festival, a $5 food voucher to use inside the event grounds, a T-shirt, and a gift bag filled with items from the ride's sponsors.
Discounted pricing for each distance listed below is being offered until April 15 here.
The Pint (15-mile ride) - $40
The Case (31-mile ride) - $50
The Keg (62-mile ride) - $60
The Ride2Boulevardia mission is to beat cancer on a bike with 100% of proceeds being donated to local beneficiaries Cancer Action and Children's Mercy Cancer Center. "We have a grassroots approach to supporting the local cancer community," said Matthew Mellor, ride director. "Everyone on our all-volunteer board has been touched by cancer in some way. And our roll-up-our-sleeves approach to this great event keeps overhead low and helps make sure we can maximize the impact we can make with our terrific beneficiaries. We want to make sure that everyone has a great time, but most of all, we want to make a difference."
If pedaling is not your thing, Ride2Boulevardia is seeking volunteer help at the start and finish lines as well as along the routes. You can learn more about the ride and options to get involved on our cycling page.
Announcements related to Boulevardia volunteering, local merchants and other festival news will be made in the coming weeks. Tickets are still available for some of Boulevardia's sought-after experiences, including Taps & Tastes, Father's Day Beer & BBQ Brunch (Saturday, June 15) and the shaded, private VIP experience. To learn more about Boulevardia ticket packages, entertainment lineup and schedule for both days, as well as other festival elements, visit our tickets page.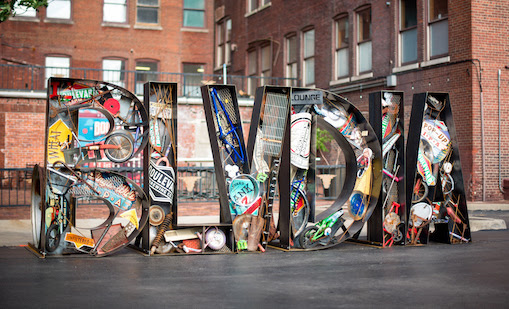 About Boulevardia
The two-day urban street festival will take place June 14th and 15th in Kansas City's Stockyards District, the area surrounding the Livestock Exchange Building. The event features a craft beer and food sampling experience, music from local, regional and national acts, as well as family activities, entertainment, shopping and eco-education, all in a unique urban setting. Learn more about the 501(c)(3) non-profit festival on this website, Facebook, Twitter and Instagram.