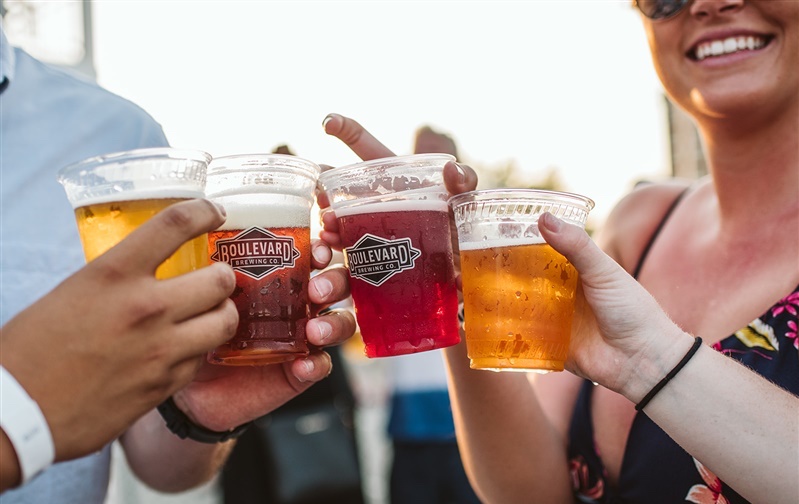 KANSAS CITY, Mo. – Boulevardia is ramping up for its sixth year with more food and beverage options than ever at the two-day urban street fair on June 14-15 in the Stockyards District. More than 30 different food options and a wide variety of local libations will be easily accessible throughout the festival grounds.
LIBATIONS
A large selection of Boulevard beers will be served on draught and in cans throughout Boulevardia's borders for patrons to enjoy at this year's festival. Popular draught offerings include Unfiltered Wheat, Space Camper, KC Pils, Jam Band and Tank 7. In addition, the can bars at the festival will serve 12-ounce cans of Easy Sport, Ginger Lemon Radler, Pale Ale and more. The artisanal beer experience, The Cellar, will also return featuring a variety of Boulevard's Smokestack Series beers such as The Calling, Bourbon Barrel Quad, Whiskey Barrel Stout and a few limited pop-up pours of Saison Brett 2019, Love Child No. 9, Rye on Rye 2018 and Rye on Rye 6. Boulevardia is also excited to feature wine from Amigoni Urban Winery and Boulevard's recently launched Fling Craft Cocktails at each of the can bars. Fling flavors include Blood Orange Vodka Soda, Cucumber Lime Gin and Tonic, Mai Tai and Margarita.
Each of the bars at Boulevardia are run by a different local non-profit organization each year allowing them to benefit from all tips received throughout the weekend. The non-profit organizations that will be serving up libations throughout the festival grounds include Cultivate KC, Greater Kansas City Fire Fighters Local 42-Community Assistance, Kansas City Biermeisters, KCOI Boulevard Bike Team, KC Pet Project, Midwest Music Foundation, Missouri Pit Bull Rescue, Quixotic Foundation, Social Heart, The Animal Rescue Alliance, Veteran's Community Project and ZZ Hops.
EATS
Savory eats from the following food establishments will be available throughout the festival grounds:
In addition, the following food establishments located inside Hy-Vee Arena will be open during the festival:
If attendees are still looking for even more food and beer options outside of what is available inside the festival grounds, tickets for the exclusive (and air-conditioned) Taps & Tastes beer and food sampling experience are still available which will feature beers from nearly 60 breweries and food from 15 local restaurants.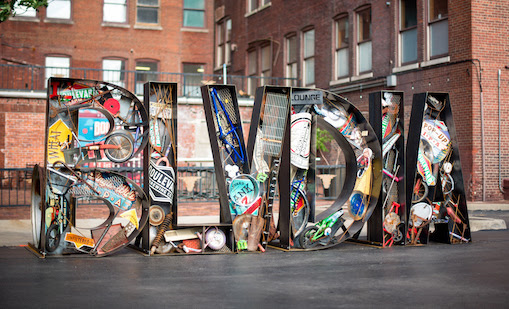 About Boulevardia
The two-day urban street festival will take place June 14th and 15th in Kansas City's Stockyards District, the area surrounding the Livestock Exchange Building. The event features a craft beer and food sampling experience, music from local, regional and national acts, as well as family activities, entertainment, shopping and eco-education, all in a unique urban setting. Learn more about the 501(c)(3) non-profit festival on this website, Facebook, Twitter and Instagram.